GALAPAGOS PRIVATE CHARTERS WITH INFINITY YACHT: A SPECIAL EXPERIENCE CREATED FOR YOU
Chartering the infinity yacht for a Galapagos Cruise vacation is the ultimate in high-end, custom-made getaway. Galapagos private cruises are the most luxurious way to spend your nature holiday. They offer personal service and a high level of privacy.
Remote areas of the globe present unique challenges that aren't found in other cruising areas. We have the experience of our founders, the Ortiz family, from the very beginning of tourism in the Islands and we know the operational requirements to make your Galapagos private tour a success.
The Infinity yacht is the very best that we have available to organize private Galapagos cruises.


WHAT IS INCLUDED WITH YOUR GALAPAGOS PRIVATE YACHT EXPERIENCE
Normal Charter
Programmable visits to the islands with a naturalist guide.
Snorkel gear: Wetsuits, masks snorkels and fins
All meals served on board
You can have tea, coffee, water and natural juices.
Transfers to Galapagos by private van and ferry
VIP loung at Baltra or San Cristobal airports
Add-Ons
Private chef
Your experience captured in a photo book and video
Galapagos National Park allows for itineraries to be modified (upon request and needs confirmation)
Open bar (alcoholic and bottled beverages)
Personalized cruise director
A dedicated photographer, nanny or massage expert.
WHO ARE GALAPAGOS PRIVATE CHARTERS FOR?
Galapagos charters are great for groups of friends or families travelling together. You have the entire yacht to yourself, and you can also customize your experience.
Specialist interest guides (e.g. photography)
Guides in German, French, Italian etc
Nanny or masseuse on board
Open bar
Private chef or special menu
Itinerary modifications (subject to approval by the national park)
Family charters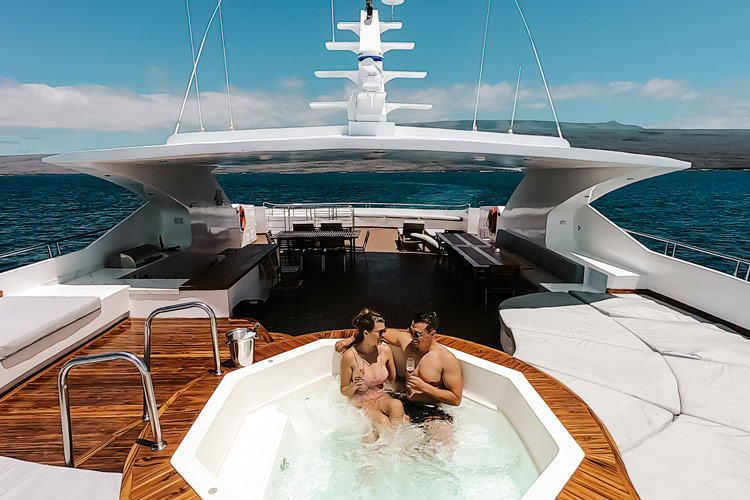 We aim to build a family friendly environment that is unique for each client, taking into account any special interests. Special amenities
Charters for special interests
Your experience will be tailored to your interests, including photography, bird watching and gastronomy. If you have any special interests, an expert will accompany your cruise.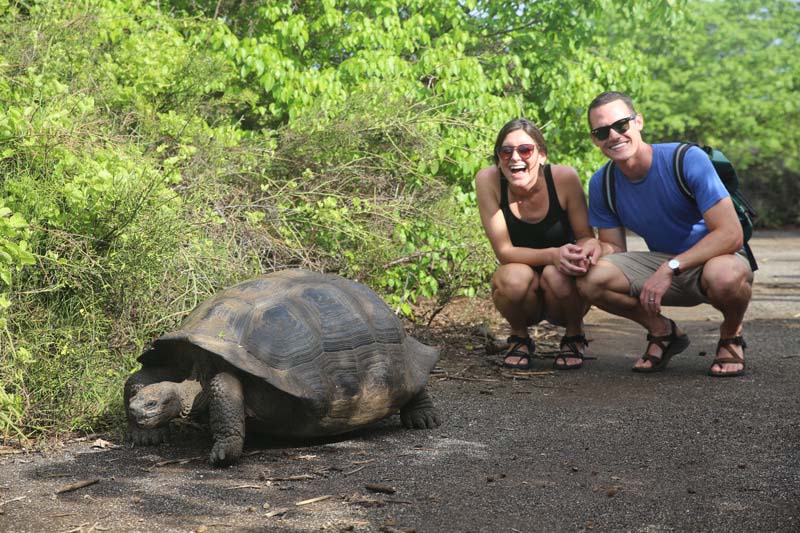 Friends and group charters
This is the perfect option if you're looking for a shared adventure with your friends. You can have the Galapagos private yacht tailored to your interests.
Charters for events
The charter yacht crews of the Infinity yacht are experienced in hospitality and event planning. They will make your wedding, honeymoon, anniversary, birthday, or family reunion in Galapagos Islands unforgettable.