A process of at least 8 year was required to repatriate a group such as the 43 released last week. This means keeping the breeders in captivity, keeping them in groups with females and males once they have conceived and nestled, and collecting their eggs. Finally, the park rangers had to take care of them for 120 days after hatchlings were born. After the hatchlings were born, the park rangers had 120 days to care for them. This included daily monitoring of their health and diet.
The release took place at the foothills the sierra negra volcano, on Isabela Island. 43 giant tortoises, who were on isabela island's Arnaldo-Tupiza breeding center for 8 years, will be able return to their habitat and restore their population. They will also be able move freely in the same area as their previous generations.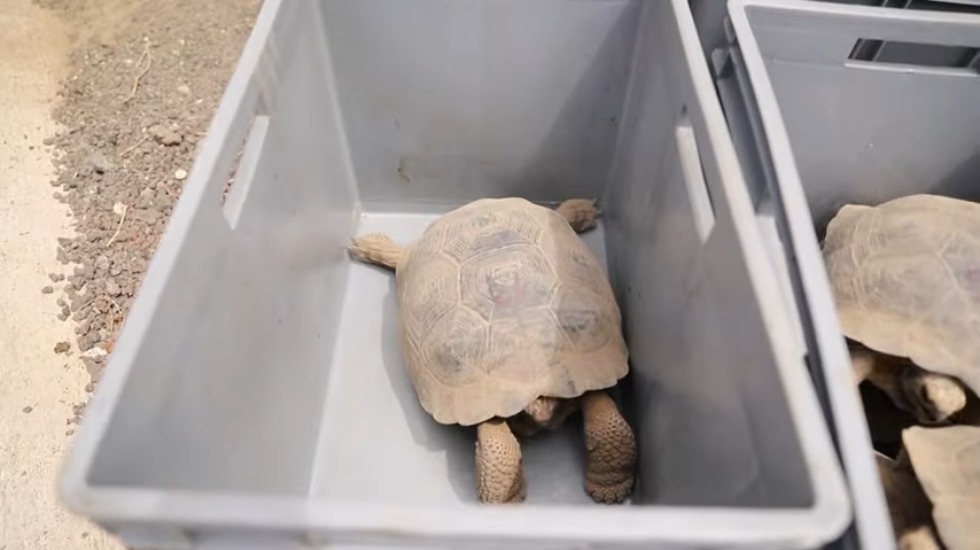 Previous generations were placed in quarantine to allow future monitoring because of their difficulty to access the area. The transfer took place by land, water, and air. It was successful in spite of We had one or two mishaps, but we achieved our goal. Now the turtles are free to enjoy nature. This is because the government of Ecuador is committed to biodiversity conservation and preservation of natural resources.